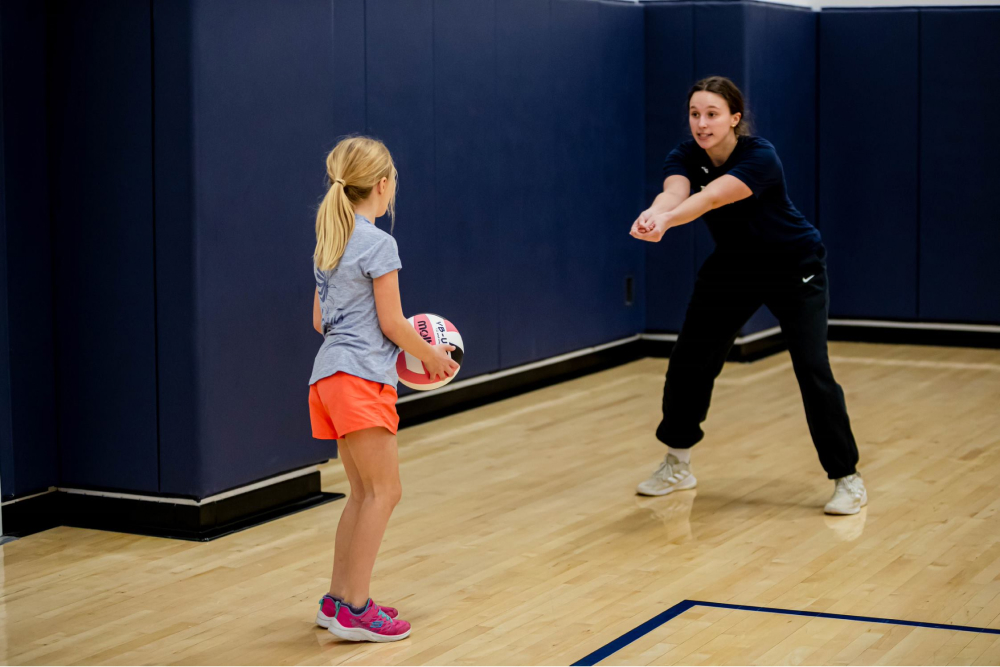 STJ Volleyball offers extensive training opportunities to help players perform at their peak.
Summer Camps Clinics: Get ready for next season! Elevate your tactical, physical, and mental game.
Lessons and Small Group Clinics: Interested in getting your athlete more reps? The St. James Volleyball Club offers Lessons and Small Groups Clinics that are open to any and all athletes age 11 and up.
Youth Programs: Here at The St. James we offer unique programs for all ages and skill levels. Enhance skills, build confidence, learn strategy, and more.
High Performance: Performance training builds strength and conditioning to help athletes perform their best and prevent injuries.